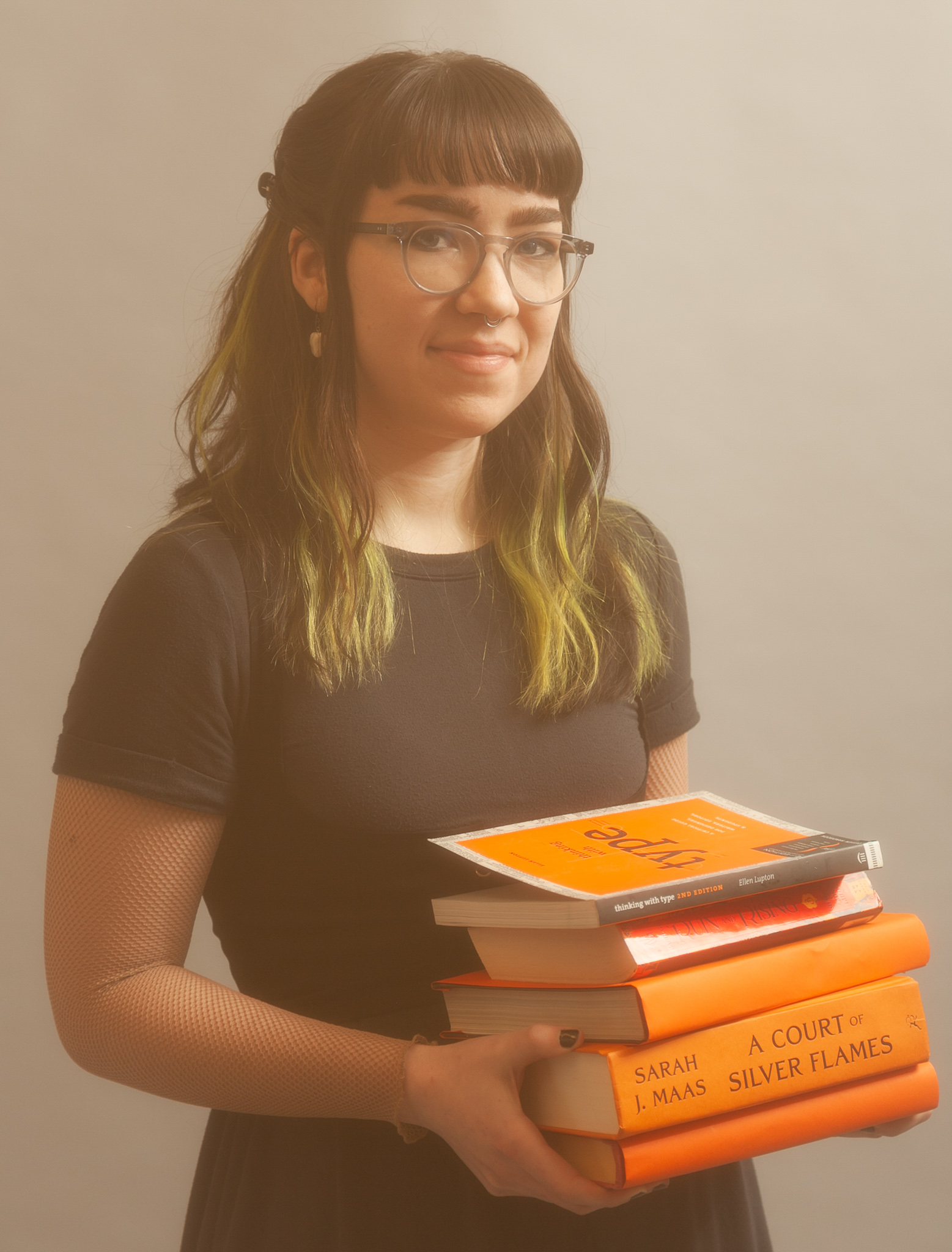 HI, I'M NIKA.

I'm about to graduate from the Portland State Graphic Design program!

I am a thoughtful designer with a passion for printed page layout and a growing interest in UI/UX design. I strive to create work that is easy to digest and fun to look at. My work is straightforward with a bit of whimsy, influenced by my love of journaling, reading, and modern art. Much of my work is inspired by the intrinsic vulnerability of creativity and being human. Give me a file full of words, and I will design a home for them to live in.

I like cats (my cat Forest in particular), reading woman-led fantasy, connecting with nature, and crocheting while watching whatever my current binge-show is. I don't like brussel sprouts, running, waking up before 9am, and grocery shopping alone.